Products Liability
A person who is injured because of a defective or dangerous product may have grounds to file a products liability claim based on negligence, a manufacturing defect, a design defect, marketing defect, or sale of the faulty or hazardous item.
In Carlsbad, San Diego, and other cities throughout San Diego County, our San Diego products liability lawyers at the Law Offices of David M. Boertje represent area residents who suffered injuries because of defective or dangerous products. Contact our law firm today and ask for your FREE CONSULTATION.
Defective Products Claims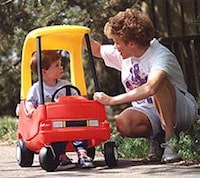 A products liability claim can also be brought if a person is injured by dangerous machinery that did not come with the proper operating instructions. When cost-cutting measures that are implemented result in the defective design of a commonly purchased consumer good, such as a defective household appliance, bicycle, or car, the engineering company behind the product can be held liable.
The Law Offices of David M. Boertje is committed to making sure that manufacturers make safe products, and we hold them accountable when they fail to do so. You are entitled to financial recovery when you get hurt because a product was defective, and our San Diego defective product litigation attorneys will make sure that you receive the maximum compensation for your injuries and other damages.
No Legal Fees Unless We Win
Because we handle our San Diego personal injury cases on a contingency basis, you will never pay us for our services in advance and you will only pay us legal fees if we obtain your settlement or jury award for you. The fee for our legal services would then be an agreed upon percentage of your recovery upon the successful conclusion of your personal injury case.
Free First Consultation With a San Diego Products Liability Attorney
The Law Offices of David M. Boertje offers a free initial consultation to all potential time clients. You will only deal with experienced defective products liability attorneys at our San Diego law firm. We will inform you of your legal rights and make sure you have an understanding of your chances for recovery.
For answers to your questions or to speak with an experienced San Diego personal injury lawyer about your defective products case or any other kind of personal injury case, contact us online, send us an e-mail, or call us today.