Traumatic Brain Injuries (TBIs)
The Law Offices of David M. Boertje represent individuals who have sustained traumatic brain injuries in fall accidents, motor vehicle crashes, because of medical errors, or due to any other traumatic event or accident.
Our San Diego TBI lawyers also represent babies who sustained their brain injuries during birth and children with TBIs caused by defective products, playground accidents, and near drowning accidents. We also work with clients that sustained traumatic brain injuries in sports-related accidents or because of premise defects.
Each year, there are many people who will sustain traumatic brain injuries. When a TBI results because of another party's negligence, you are entitled to financial compensation to help cover the costs that come with a traumatic brain injury.
Brain injuries can lead to concentration problems, memory difficulties, depression, vision problems, hearing difficulties, or irritability. They can also have a devastating and permanent effect on the survivor's mental and physical abilities, as well as irrevocably alter the lives of family members.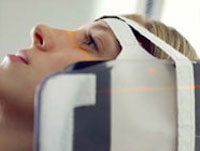 Depending on the level of care needed and the life expectancy of the injured person, taking care of someone with a TBI can cost millions of dollars. Many people with traumatic brain injuries can no longer hold a job or earn a living, and they may lose their health insurance and other employee benefits.
The Law Offices of David M. Boertje helps our TBI clients obtain compensation so that they can cover their rehabilitation and care expenses. We work with medical and rehabilitation experts, neurology experts, and life care planning experts to correctly evaluate and quantify the nature and extent of a client's losses.
If you or someone you love are suffering from a TBI as a result of a car crash, a playground accident, a fall accident, a bicycle collision, or another kind of personal injury accident, it is important that you get in touch with a San Diego brain injury attorney as soon as possible. The Law Offices of David M. Boertje is ready to help you obtain your full, fair, and maximum recovery.
No Legal Fees Unless We Win
Our San Diego personal injury law firm handles all TBI cases on a contingency basis. You will never have to pay us in advance and you will only pay us for our legal services if we receive a settlement or judgment for you. When we win your case, the fee that you will pay us will be an agreed upon percentage of your settlement. You will only pay us upon the successful conclusion of your case and from the compensation that we obtain for you.
Free Initial Consultation With a TBI Lawyer
Our brain injury lawyers offer a free initial consultation to all prospective clients. When you work with the Law Offices of David M. Boertje, you are working with experienced San Diego TBI attorneys. We will make sure that you know what your legal rights are and that you have an understanding of your prospects for a successful outcome.
The Law Offices of David M. Boertje represents brain injury clients in San Diego, Carlsbad, and in other cities throughout San Diego County. To speak directly with an experienced brain injury attorney or to discuss any other kind of personal injury case, call us to schedule your FREE CONSULTATION or contact us online or send us an e-mail. We will get back to you as soon as possible.